selected films
Israelis in Mokum. is a series of five portraits of Israelis who have settled in Amsterdam. In the series a theater coordinator, a conductor, an artist, a single mother and a businesswoman share with the viewer a glimpse look into their life in Amsterdam.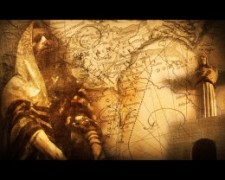 History's Ultimate Nomads. Ever since their exodus out of Egypt, Jews have wandered through regions, countries and continents, emerging as history's ultimate nomads. For centuries, Jewish communities have been prone to appear, disappear and reappear almost anywhere, belonging everywhere and yet nowhere. In a series of television documentaries, the audience journeys through the long and sometimes tragic, yet noble story of the Jews across history.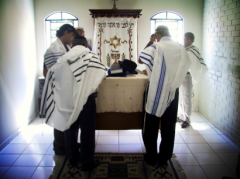 About Sugarcane and Homecoming About Sugarcane and Homecoming tells the story of a growing number of people in the North Eastern part of Brazil, on a quest for identity and faith. People born into Catholicism who are claiming they are a part of Judaism. They congregate and create a community that is becoming a sub culture of Judaism. A Jewish community that follows traditional Jewish religion and rites, practices Jewish family and communal life, but is not recognized by the Jewish establishment worldwide.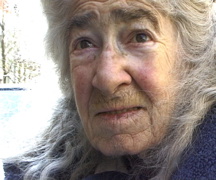 "I Read the Newspaper with Scissors" a portrait of Dr.Henriette Boas (1911-2001). This is the story of an uncompromising woman almost everybody loved to hate. Born in 1911 as the child of Marcus Boas, a Jewish professor who dedicated his life to science, Henriette Boas was considered a genius. At the age of 2 she would quote Homer to her father's students. She graduated form the university with honors. But the woman widely considered a great mind "only" tirelessly wrote thousands of letters to the editor.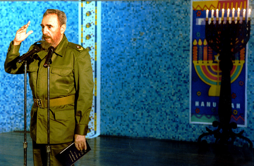 Between Revolution and Tradition Documentary about the struggle of the Jewish community in Cuba to preserve its identity, a successful struggle which reaches its climax with the famous visit of Fidel Castro to the Patronato synagogue in Havana.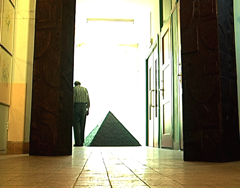 in Heavenly Spheres
Jewish Mysticism plays a central role in this film. Esther February-Roos give the audience an insight into Jewish kabalistic meditation and the artists Amos van Gelder and Joseph Halevy shows how did Kabalah influenced their works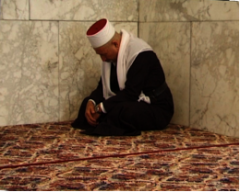 The Druz in Israel are a distinct religious community based mostly in syrie Lebanon Jordan and Israel. The use the Arab language and follow a social patroon that resembles in the Arabs but often consider themselves not as Arabs. Today around 600.000 Druz live in the Middle East . Within the israeli society they form an Autonom minority with its own independent cultural and religiën institutions. The serve in the Israeli Army and their loyalty was never kiestonen. During the weeks they bring in their villages, the filmmakers try to gain an insight to their culture and their historical and present day Connection to the Jews.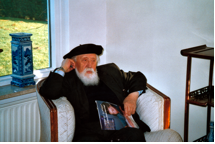 Don't accept me the way i am If someone 20 years ago would have said that the brain is elastic and as such is changeable he would be declared as madman. But that's is precisely what professor Reuven Feurestein claimed. The brain can be influenced by the behaviour. According to that he developed his acclaimed methode called" "meditatieve learning experience" which treats the disabled. According to proffesor Feuerestein, hemzelf an Ortodocs Jew, his methode is strongly based on Jewish learning methode. The film follows Ella Yossef, a single mother who works with her autistic child Ronel according to feurestein's methode.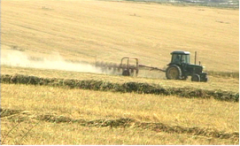 About Marx and Moses examines the combination of religious and socialist ideals under one roof. When the religious socialist movement first presented itself, its members encountered resistance not only from the secular socialists which opposed religion, but mainly from their family and the old religious establishment itself. However, the religious kibbutz movement became a success that continues to the present day. But can the survival of the religious Kibbutz be insured? Do the youngsters still believe in the ideals of their parents or will they follow the general trend in Israel, that of far-reaching individualization and commercialisation?
This post is also available in: Dutch